Let me ask for a little fix for the options screen of STA 2.2.
There are 2 options that should be eliminated from this options screen, because they do not work: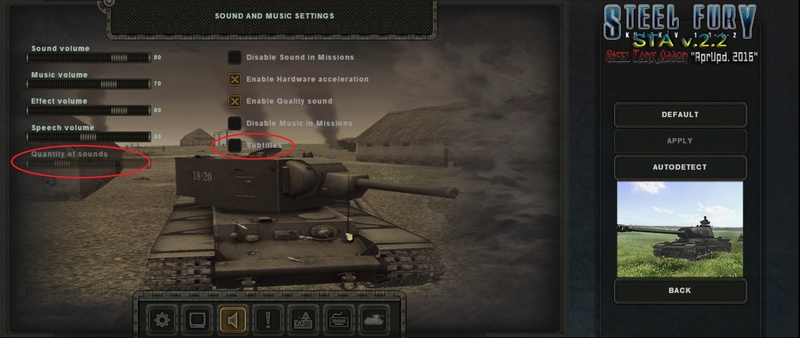 The options "
Quantity of sounds
" and "
subtitles
" do not work in STA 2.2 and therefore they should be eliminated from the options window. They are present in the original STA 2.2 mod and in the Widescreen mod...
Could you please check it, Lockie ?
Txema