Is it possible to adjust the heights on a map - to create or re-shape hills, valleys and other height-related terrain featues - in the Map Editor?
Or is it necessary to edit the map's hei.tga file - or hei.bmp files, Villers Bocage seems to have five .bmps (one for the map, the others for the sides of the square to blend it in?) not the .tga files, indicated in the Editor Manual.
The manual descibes creating 'contours' on maps, but that word is said in the manual to mean ''...defining geometrical position, shape and orientation of
objects
on the map' - not, in the normal English sense, a line on a map joining up points of equal height. So it is rather confusing.
I'm trying to make two maps of the area the British in Normandy know as Sourdeval, specifically one of the area Pavée-les Templeries and the other af the area around the D303 west-south-west of Chendollé.
And another one, for the area around Cagny, near Caen...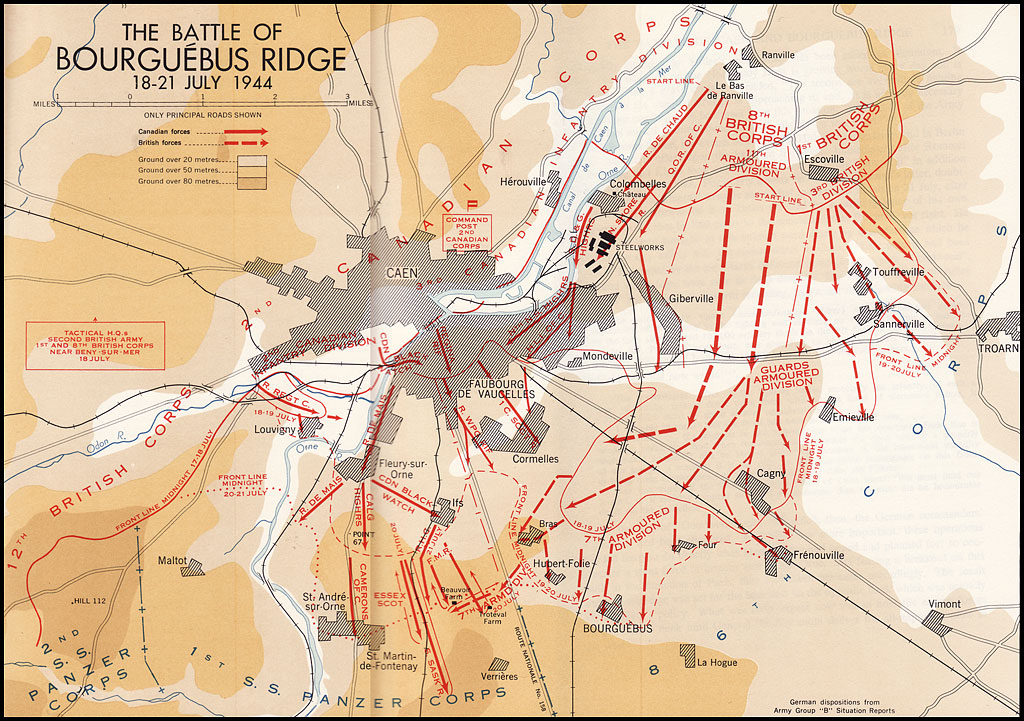 These would be for the first three missions based on the battles described by robert Boscawen in 'Armoured Guardsmen'.